Sabbath School
Sabbath school classes are the heartbeat of our church community. Each week we spend time learning from Scripture and from each other.
Our Sabbath school fellowship begins every Saturday morning at 9:15 a.m. Children's classes begin immediately while adult Sabbath school opens with a short program in the sanctuary which can consist of singing, inspirational thoughts, mission stories, and special features. After the opening program, the adult class begins.


Adventist Community Services meets people's immediate needs through social services such as tutoring and mentoring programs, Youth Volunteer Corps, health screening education and assistance, inner city missions, and disaster response.
Health Ministries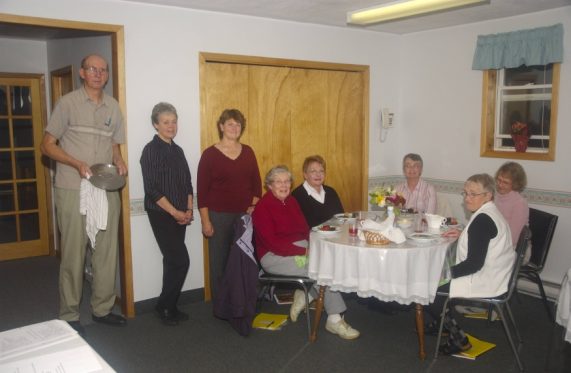 The above picture is a Community Cooking School that was held at the Pugwash SDA Church once a week over a period of several weeks.
Annual Community Supper
The church held our annual Community  Supper on the first Sunday in June in which approximately 130 attended. We serve a vegetarian dinner each year. Spiritual music pieces were provided by Jim Mont & our own "for the MASTER" group. All participated in a very nice sing-song. People were very generous in their support of the three youth camp programs in the Pugwash area, one of them being our own youth camp program. It was a wonderful evening of fellowship which was closed by singing "GOD be with you till we meet again".  Recently the Annual Community Supper has been held each year in October. They are normally held in the Camp Pugwash cafeteria. 
In the picture below you can see some of those who served our annual community supper meal to our guests from the community.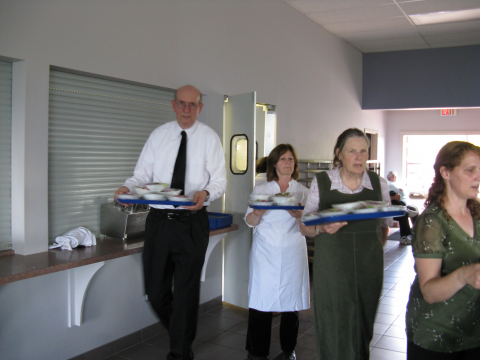 This is a picture of those working in the kitchen getting the food into the plates to be given to our servers to pass on to our guests.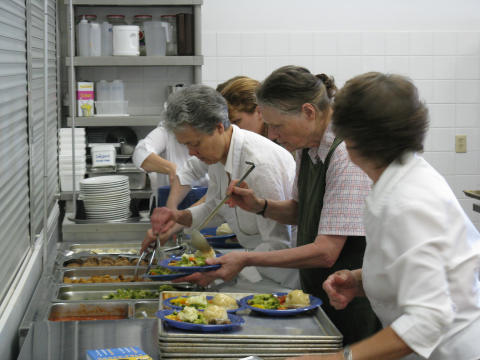 This is a picture of what followed after the meal, as we entered into the special music phase of our Community Supper.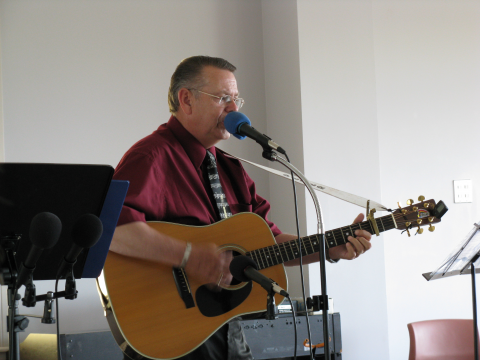 Of course, our Community Supper wouldn't be complete without our guests listening to some songs from our very own "For The Master."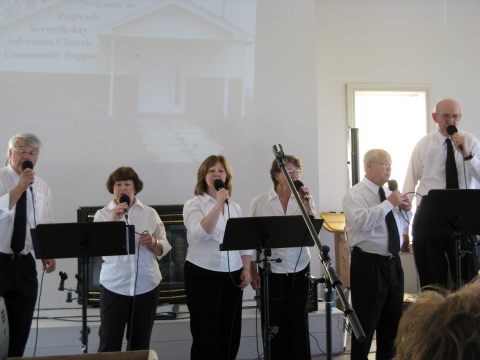 Music Ministries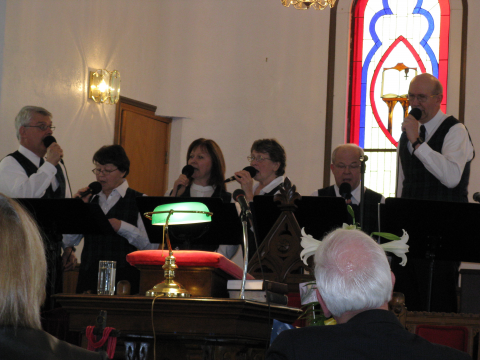 "For the MASTER" is a mixed sextet that sing gospel songs in praise to our LORD at the various churches in the greater Pugwash, NS area. Once each month we usually provide a program at the East Cumberland Lodge in Pugwash. On a few occasions we have also sung beyond the greater Pugwash, NS area.
From Left to Right
Bob Beanlands, Carolyn Pierce, Elaine Nepjuk, Charlene Beanlands, Tom Nepjuk, and Laurie Mosher.  

Bev Mosher (below) is the pianist.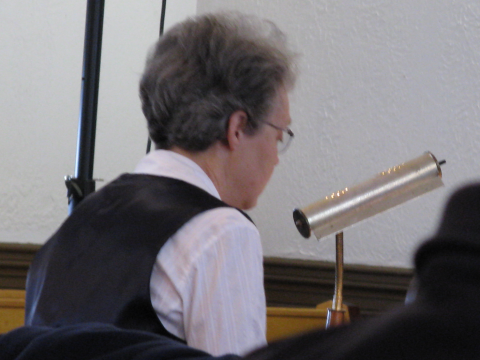 Below
:- For the MASTER member Gilbert Cooke making introductions during "For the MASTER" program at Pugwash River United Church on Nov. 26, 2006.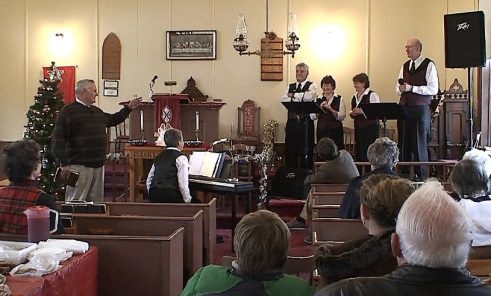 Vespers on June 26, 2016